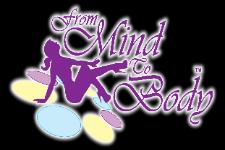 1. Arriving at one of our great locations. 2. Sign liability waiver and fill our registration form.

3. Put on your sexy shoes or you may dance barefoot. 4. The instructor will introduce herself and welcome you.

5. You will start the class with some stretches and sexy warm ups without the poles. (For exotic dance classes you would continue the rest of that day's
routine with floor, chair work, or lap dance)

What to expect your first day of class?
Since we get a lot of calls from women asking what to expect their first day of class, we
decided to show you through pictures. Please note that every studio looks different. We look forward to having you in class!
Please
click here
for class schedule and
click here
for class description.

6. The pole action starts with some basic pole poses 7. We teach you every pose and move step by step

8. You will learn 2-3 spins using proper muscles and safety techniques

9. Before the end of the class, we put all the moves together into a
routine with very sexy music!




11. Congratulations, your first day is a success! Now you are ready to
sign up for our world renown Exotic and Fitness Pole program! Wuhoo!
To register and pay on-line for your first class please
click here


10. Ending the class with cool down stretches.