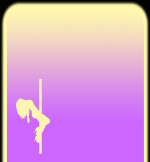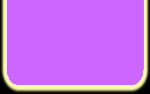 Instructor Song List



ARTIST
SONG


Bush Glycerin
Banassi Satisfaction
Pussy Cat Dolls Don't cha
Alicia Keys A woman's worth
Baby Bash Sexy Eyes
Olivia So Sexy
Sean Paul hot Sexy
Bobby Valentino Slow Down
Aaliyah Hot Like Fire
Adina Howard Nasty Grind
Mario Let Me Love You
Ciara Oh
Ciara Pick Up The Phone
Baby Bash Suga Suga
Beyonce Naughty Girl
Fiona Apple Shadow Boxer
Juvenile Slow Motion
Sean Paul Hey Sexy Lady
Lenny Kravits I Belong To You
Evanesence Taking Over Me
Nickelback Photograph
Nickelback Figured You Out
Thornley So Far So Good
Baby Bash Mamasita
Snow Patrol Run
Danzin She Rides
Enigma Principles of lust
Portishead Sour
TimesPortishead Glory Box
Candle Box Far Behind



Student List



ARTIST
SONG


Nelly Furtado Show Time
Beyonce Beautiful Liar
Crazy Town Butterfly
Jimmy Hendrix Foxy Lady
Justin Loved stoned
Kevin Lyttle Turn Me On
Timberland Give it to me
Pussy Cat Dolls Feeling Good
Queen Latifah Baby get lost
Prodigy Snap my picture
Paula Cole Feeling Love
Pantera This Love
Milky Be My World




Our Pole and Exotic classes are designed for women of all sizes, shapes, flexibilities, and levels.
You don't need to have dance experience to take this class.


Is there an age or weight limit?

We have women from 18-70 years old in our classes, there is no weight limit.


What should I wear?

For Exotic dance and Pole dance you can bring boy shorts, biker shorts, yoga pants, skirts, bra, sports bra,
tube tops, fish net tops, fish net stockings, Stiletto shoes, boots, or bare feet.


What is your refund policy?

Once you register and take a spot you are not eligible to receive a refund.
If you can't continue taking classes you can transfer your membership to a friend or relative.


Will I have my privacy in the Exotic dance class or my Pole dance class?

Yes, we don't allow anybody that is not part of the Exotic dance class to watch.
We also veil all windows and doors.


Where can I purchase clothes and shoes for the Exotic dance class or Pole dance class?

Visit
www.
E
xotic
D
ance
F
or
Y
ou.com
to purchase your shoes.
For Strip Tease do I have to take off my clothes?

You will be learning how to take off your clothes in a very slow and sensual way without having to remove
all your clothes, there is no nudity in the class.


Any other requirements?

Do not wear any oils or moisturizers, as this impedes pole gripping, floor work, and
can make it dangerous.


If I miss one class can I make it up?

Students are only allowed to make up 1 class per month per package.


If I decide to wear stilettos which shoes should I wear?

Make sure your shoes are not higher than 6 inches. Your shoes need to have a strap around your ankle so
that you can balance better when you dance.


I am interested in buying a dance pole to put in my home, where can I buy one?

You can purchase your dance pole with us, we have poles that start from $150 to $380 depending what type
of pole you are looking for. For more information please call 949-903-1867