- Quality Instruction
- Step by step Syllabus for each level
- Instructional DVD's
- Training Guide
- Safety Guide
- Successful class programs
- Teaching skills and techniques
- Social skills
- Following the right tempo
- Fluid movement

....................................................................................................................................................................................




























We are currently training for 4 Levels. We recommend
that you take at least 2 levels to get started.

Level 1 $650
Level 2 $650
Level 3 $850
Level 4 $850


Instructor Certification Training Schedule:
We are currently training on Saturdays and Sundays
From 10am-1pm.
To schedule an Instructor Certification training with us
please call 949-903-1867 or
click here
to contact us by e-mail




FAQ's


Do I need to have a professional dance background to get a certification?

Yes, we require dance and fitness background, (Like: jazz, ballet, modern, personal training, or any other type)


How long is each level?

Each level is 3-4 hours, we recommend that you split your training into 2 days when you book 2 or more levels.
This does not mean you will necessarily be perfect at the execution of every move, you will receive our training
DVD's so that you may continue to work on perfecting your skills on your own.


What if I am in a different state or country?

We do Instructor Certifications for any state or country. You may have to travel to your nearest location.


How do I pay for my training?

Half of your payment is due before the beginning of the course and the balance upon completion of the course.
This will allow us to RSVP for your spot.


The From Mind To Body Instructor Certification program will provide you with the ability to create a fun,
safe and inspiring program for women. Receive $100 off when you sign up for 2 levels.


- Choreography
- Synchronized Techniques
- Creating appropriate protocols
for endurance and strength
- Warm up techniques
- Cool down techniques
- Insurance Information
- Steps on starting your business
- Integrating the aspects of body and mind
- The art of seduction and the art of fitness
- Improvisation


Level 2 Introduction to Fitness Pole Dance

-Pole Intro
-Holding your weight and balance
-Revision of beginning course
-pole poses and resting
-pole tricks
-pole swings
-pole spins
-static moves
-creating momentum to spin
-proper hand position
-Transition to the floor

Level 1 Introduction to Fitness Exotic Dance

-Basic to complex exotic dance moves
-Lap Dance
-Chair Dance
-Floor work
-Body language
-Sexy walks
-Sexy poses
-Core exercises
-Warm up routines

Level 3 Introduction to Intermediate techniques

-Spinning with leg momentum only
-Intro to inversions
-Inverted Spins
-Inverted Poses
-Inverted Tricks
-Static Poses
-Transition to Vertical and Inverted positions

Level 4 Introduction to Advanced techniques

-Complex Inverted moves
-Holding entire body weight
-Horizontal Spins
-Horizontal Tricks
-Leg and foot friction, position, and hooks
-Inverted Body Slide

Main Number
1-
949-887-6330
l ©2004-201
6
l Exotic Dance for you l From Mind To Body Inc. All Rights Reserved l
FAQ
l
E-Mail Us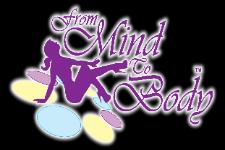 ....................................................................................................................................................................................